Why Choose Us
Pharos Art Pte Ltd is an Interior Design and Renovation company in Singapore, founded in 2014.Backed by years of experience, we continue to strive to meet our customers' needs and expectations.
Professional service

Having forged strong relationships with architects, builders and contractors, we ensure that every project is well managed, meticulously plan and executed while maintaining high standard of workmanship.We have progressed to include interior designing as one of our services on top of renovation & construction.

Reliable customer service

Modern designs have set the tone for designing and building a classy renovation for today's households. We focus on customizable storage closets Indeed,nice design will hype your experience of a truly comfortable and opulent lifestyle. You can request for a no-obligation estimate at Pharos.sg. We have reliable customer-service representatives who will know how to deal with your concern.

Our Mission

Innovate and create trendsetting designs
Ensure high quality production standards
Provide effective customer service and efficient after sales support
Groom and nurture passionate and dedicate workforce
Work life balance workforce
What Our Clients Say
Very great job for the renovation, Thanks Phaors Art!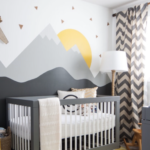 John Doe
Yishun Ave 5 HDB
I love the special design ceiling very mush. It doesn't like those boring design. looks special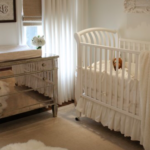 Michael KaiLi
Pasir Ris The Palette Condo
Great Service , the effect is outstanding, satisfied, affordable, the designer is very nice, warm and responsible communication, perfect experience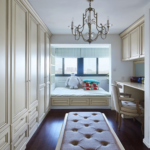 Sam
Bedok HDB
I'm really happy to deal with Pharos Art Interior Design. This company has superb designs and the team is always efficient to respond and go above my expectations in order to provide the best ideas with great results. I strongly recommend Pharos art and wish them all the best and growth.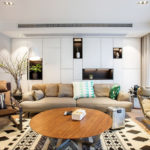 Bostage, MR and MRS Zhao
West Wood road, The Floravale Condo
I loved Pharos Art since I saw it on the Internet and I truly loved the way that Mr Kenny starting from the first meeting till the final stage of the project, They handled everything in a very professional way and I'm satisfied about the results, wishing to Pharos all the success.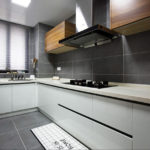 Ms Emily
Bishan HDB
---
Services
Pharos Art interior design is a boutique interior design and full-service renovation company that takes pride in meeting our customer's expectations. Regardless of the size of projects, our in-house designers, dedicated carpentry factory, and stringently selected sub-contractors are constantly mindful of our commitment to quality workmanship as well as providing customers with a consistent fuss-free experience.
Space planing
Carpentry
Flooring
Tiling
Painting
We provide profession service on space planing to satisfy all our customers. Space planning is a fundamental element of the interior design process. It starts with an in-depth analysis of how the space is to be used. The designer then draws up a plan that defines the zones of the space and the activities that will take place in those zones. The space plan will also define the circulation patterns that show how people will move through the space. The plan is finished by adding details of all the furniture, equipment and hardware placement.
Backed by years of experience, we have been transforming plywood, veneers, laminates and screws into kitchens, wardrobes, shoe cabinets, book cases, feature walls, tv consoles and more.
We offer our carpentry services at direct workshop rates to you.
By working in small teams, we are able to deliver highly customisable and adaptable solutions to fulfil our clients' requests.
We are committed to providing high-quality floor finishes according to your preferred material at a reasonable cost.
Professional preparation of all surfaces
A complete service including the hacking of walls to create openings to enlarge or enjoin spaces
We specialise in

installation of ceramics and homogenous tiles
Great attention in maintaining a high aesthetic quality in laying arrangements, consistency, and surface application
We offers top-quality painting services for your home's interior or exterior using professional painters.
Be it for HDB, Condominium, Private or Commercial, we will get the job done right every time, no exceptions! Rest assured of getting your desired look and feel, no matter what the surface type, whether it is inside your home or outside your office.
Our professional paint contractors will dramatically improve the beauty of any room, adding colour and drama or just a clean, fresh feeling.
Let our team of interior designers and sales executives assist you with your residential or commercial design projects, helping you to avoid common pitfalls and costly mistakes in the process of creating the space that suits all of your wants and needs
Contact